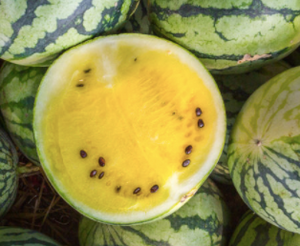 Organic cold pressed Kalahari Melon seed oil Citrullus lanatus 100ml
Kalahari melon oil (or citrullus lanatus seed oil for those in the know) is a nourishing and hydrating oil, concentrated for skin cell recovery and moisture balance. It boosts the health of your skin barrier by providing it with the nutrients it needs for growth and repair at the cellular level. These incredible benefits are owing to the uniquely potent combination of two crucial components: linoleic acid and vitamin E, which synergistically repair and protect your skin barrier.
How can I use it?

Add a few drops of Cape Fynbos Essential Oil into a tablespoon (~15ml) of Kalahari Melon Seed Carrier Oil and massage into the affected area or for a scented therapeutic body oil blend a selection of Cape Fynbos Essential Oils to your liking. 
Suggested dilution ratio: 100ml Carrier oil : 1-2ml Cape Fynbos Essential Oil (20-40 drops) *Start with a weaker dilution and add more essential oil to smell.